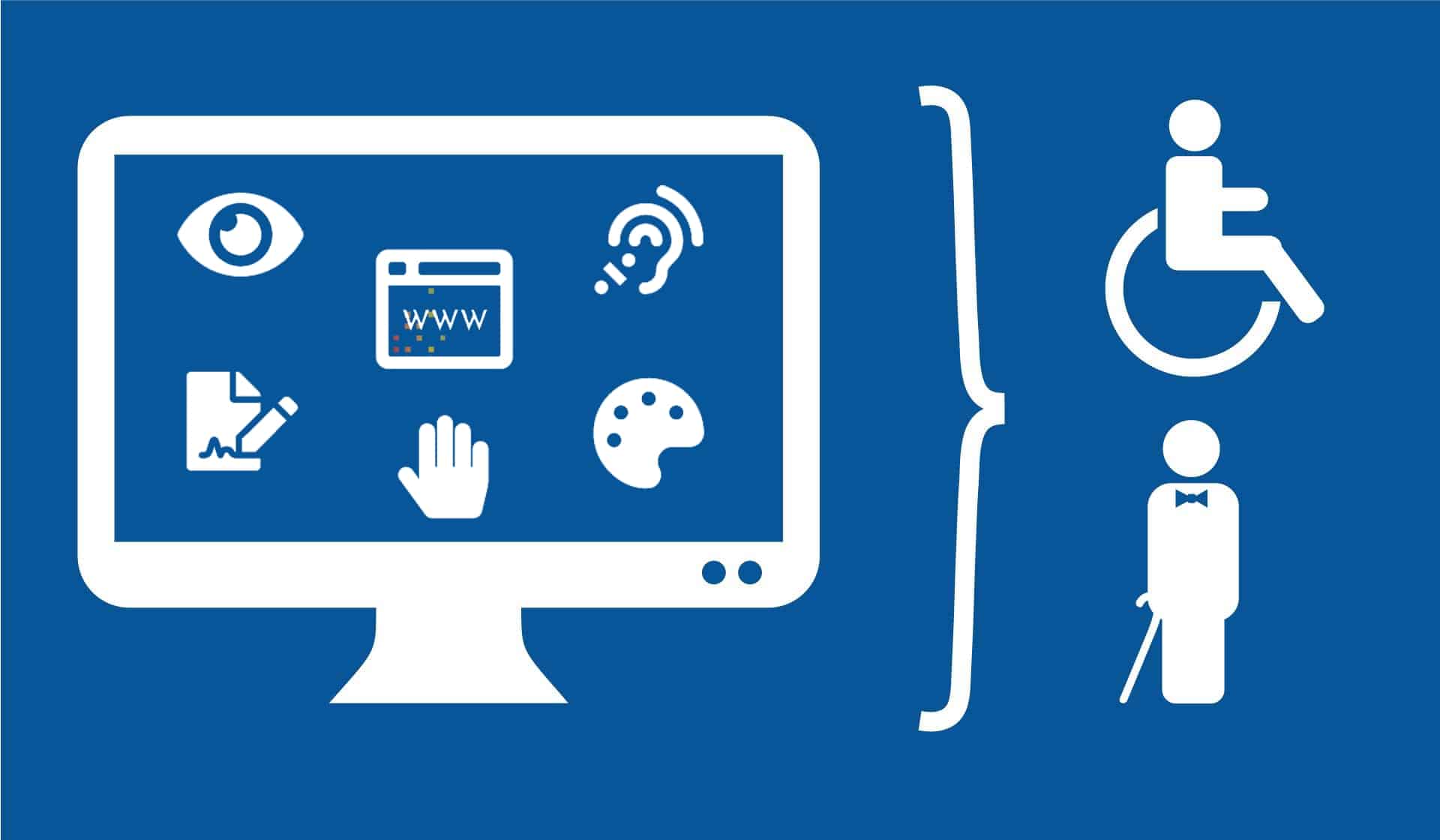 The Americans with Disabilities Act (ADA) was developed in 1990 and is meant to ensure that people with disabilities have the same opportunities as anyone else. … Basically, this means that your website needs to be accessible to people who have disabilities that affect their hearing, vision or physical capacities
Website Accessibility & the Law: Why Your Website Must Be Compliant. In the U.S., apart from federal, state, and local government websites which must meet Section 508 regulations, there are no enforceable ADA legal standards to follow for website accessibility.
What is the ADA?
The Americans with Disabilities Act (ADA), which was passed in 1990, is an important piece of legislation that protects people with disabilities throughout public life. Essentially, the law helps to ensure that anyone with a disability will receive the same opportunities that an individual without a disability has in the public sector and some parts of the private sector.
Within the ADA, five specific sections clarify where the law applies:
Title I – Employment
Title II – Public Services: State and Local Government
Title III – Public Accommodations and Services Operated by Private Entities
Title IV – Telecommunications
Title V – Miscellaneous Provisions
The ADA has adopted WCAG 2.1 AA as its core guidelines for website accessibility and online content. Many point to Title III and classify most websites as "places of public accommodation." For the most part, the internet is a public resource and impacts public life. This means that the ADA is enforceable by law. As the ADA prevents discrimination based on ability, websites that discriminate against members of the public who require accommodations may be considered in violation of federal ADA laws.
To learn more about how the Accessibility Widget complies with ADA regulations please contact us.
What is WCAG?
The Web Content Accessibility Guidelines (WCAG) are a set of standards created by the World Wide Web Consortium (W3C). The W3C is an international community that develops regulations and recommendations for the internet to help ensure its longevity and usability. The W3C established the WCAG guidance to provide detailed guidelines for website owners, designers, and developers to create websites and digital content and markup through accessible approaches that work seamlessly with assistive technologies used by people with disabilities.
WCAG compliance is divided into three levels of success criteria:
Level A
Level AA
Level AAA (the strictest standards)
The WCAG 1.0 guidelines were initially published in 1999, were updated in 2008 (WCAG 2.0) and, most recently, in 2018 (WCAG 2.1). As the internet evolves so quickly, the guidelines must be reviewed and revised continually. Each update strives to include the most recent technological advancements and more comprehensive guidelines.
WCAG 3.0 is scheduled for release in 2021 and is intended to be a much more inclusive set of guidelines that are easier to understand and implement.
To learn more about how the Accessibility Widget complies with WCAG 2.1, please contact us.
What is Section 508?
Section 508 refers to a part of the Rehabilitation Act of 1973. When the Rehabilitation Act was created, its goal was to prevent disability discrimination in federal organizations, federal programs, federal contractors, and similar groups. This Act was amended in 1998 to include Section 508 because of the technological advancements being made at the time.
As a result of Section 508, federal agencies must create, maintain, and distribute all electronic information and technology in ways that are accessible for people with disabilities. This helps to ensure that all federal agencies and programs are giving members of their organizations and members of the public the ability to access information and participate in related activities without barriers.
Section 508 has adopted the WCAG 2.1 AA as guidelines for ensuring that websites are authored and structured in an accessible and inclusive manner to work as seamlessly as possible with those relying on assistive technologies.
To learn more about how the Accessibility Widget complies with Section 508 regulations, please contact us.