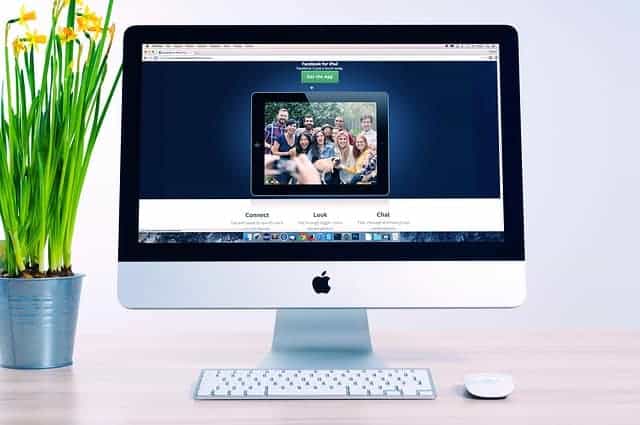 Social media has changed a great deal over the past few years, and sometimes keeping up with all the changes get overwhelming especially if you are involved in social media part-time. Admittedly, from what I've gathered, many entrepreneurs are still not convinced about the importance of social media for their businesses, which can potentially be detrimental to their success based on current trends. Recently, I came across a quote on Instagram which says, "In the 21st century, there will be only two types of businesses, those that embrace digital and social media and those that cease to exist." Social media has gone beyond being a simple tool to boost businesses online. You can now conceive an idea, do all the research, and launch a business using your computer while sitting on your couch through social media, and my aim with this article is to show you how to do so.
Finding your Business Idea
If you are interested in getting into business but frustrated because you can't seem to find a feasible business idea that people will pay for, you can now relax. Presently, many social media platforms you can scroll through to get inspiration exist.
Pinterest
Pinterest is a visual social media platform that you can use if you are indecisive. Social media guru Peg Fitzpatrick and other Pinterest experts show how using this platform can boost your business and drive a lot of traffic to your websites etc. I believe it can also be used to generate ideas. By scrolling through your feed and looking at the different visuals people are creating, you can get concepts for fashion, content creation, or even home decoration.
Stumbleupon
Stumbleupon allows you to "stumble" upon different websites that you may be interested in. Many people simply use the site for entertainment; however, it can be much more than that especially for aspiring entrepreneurs. Using the site, you can follow content curators and take a look at what they are sharing in terms of business advice, business ideas, and general entrepreneurship tips. You can also look at topic spaces and get recommendations on what can be done.
Reddit
If you want to know what's happening in the entrepreneurial world or get an idea for a business venture, you should definitely start with Reddit since it is seen as the home page of the internet for the business savvy. To get started, search the "subreddits" or subject areas which may definitely be helpful. It is also a great place to get information about what your customers' wants and needs. In addition, marketing and product development teams can definitely leverage Reddit to their advantage.
Additionally, you can also use Facebook and Twitter searches, which I will talk more about in the market research section, to find out what's going on in the industry you want to enter.
Market Research
After you come up with your brilliant business idea, you should do some research to determine your business idea's potential viability, if a market exists, or to find information about your target market. Also, to help with your research, you can buy Pat Flynn's new book "Will It Fly" or utilize the different social media platforms.
Google Search
After determining the business venture you want to tackle, you should use a search engine such as Google and perform a quick search to see if anyone is doing what you are thinking about or something similar. Many experts believe that if no one is tackling your area of interest, it may be a good sign that no market exists, and you should rethink. Most authorities in the business world rely on the common understanding that everything that can be done has already been done, and there is no need to reinvent the wheel. Therefore, it is widely accepted that you can take something that works, put your innovative spin on it, and execute it in a different way. Furthermore, I also believe in that aforementioned school of thought, so if you do a quick online search and find absolutely nothing in the market, you may want to reconsider your idea.
Facebook Audience Insight
Facebook Audience Insight is one of the most effective research tools, and it can be considered as a marketer's best friend when researching an idea. And get this; it is FREE, oh yes, FREE or as my business mentor encourages me to say, complimentary. Audience Insight like the name suggests, gives insight from a particular audience before you make any investment in them. For example, if you were looking for data about people that are interested in aromatherapy, you can type the word in the interest section of Audience Insight and get information like the percentage of men vs women who are interested, their ages, location, income level among other very detailed information you may not get elsewhere. If you want to find a detailed analysis of Audience Insight perform a quick Google search, and you should come across a well-written post on Social Media Examiner's website.
Facebook Graph Search
Facebook Graph Search is a semantic search engine that provides results based on the context of your search. If you are thinking of getting into a particular market, you can use Graph Search to see what competitors are doing. Using Graph Search, look up the major players to find out how they are engaging with their audiences, popular hashtags, what people are saying about their business ventures etc. You can also do overlapping searches. For instances, you can search for posts by people who like a particular page or pages. It is really a great way to gather a wealth of information.
SurveyMonkey
Using SurveyMonkey, you can create free surveys to get feedback on your business idea from people on social media and other platforms. Obtaining such information can be vital determining whether or not people are willing to pay to solve their problems and so on.
Once you validate your idea, start putting a business plan together. The business plan will be the blueprint to guide your entrepreneurial venture from its conception and as it grows. Unfortunately, many people get so caught up creating the business plan that they never start their business. Therefore, to avoid overthinking the plan, it is best advised to just draft the basics of what you want to do. Take a look at areas like the people that will be involved, where you will get the funding for the business if need be, your financial management and so on. Afterward, create a marketing plan then launch.
Your Marketing Plan
Making a social media marketing plan is not as difficult as many people may think. Firstly, create your social media objectives and goals that are in line with your business' overall objectives. Your goals need to be SMART- Specific, Measurable, Attainable, Relevant, and Timely. Next, perform a social media audit on all your social media profiles to determine what is or isn't working. During the audit, look at the number of followers, their engagement, who currently runs the social media profiles, what purposes the different social media platforms are serving among others. Being on every platform may be unnecessary, so choose the ones that are relevant to your current and potential customers. You should then look at blogs like Social Media Examiner, Boom Social, Hootsuite Blog for inspiration then create your editorial and content calendars. Also, it is important that you regularly perform audits because social media changes like the weather.
Launching Your Business/Product
After performing the aforementioned tasks, you are now ready to launch your product, and social media is definitely becoming more vital for that aspect nowadays. Consider using Facebook, Twitter, Instagram, Youtube, and even your blog and website for the launch. In addition, you wouldn't have full control of your Facebook business page, Twitter profile, or Youtube channel since these platforms can decide to cancel your profile if you mistakenly or otherwise infringe on their stipulations; however, for the website and blog you may have absolute control over, always ensure that their content is compelling, professional, and involved simply because you are projecting a representation of yourself to the world. When launching, if you use multiple social media outlets, use consistent messaging across different social media platforms to direct traffic to the media you own online. Also, to boost your product or service's standing, allow credible bloggers and other industry experts to use and write reviews on what you are offering to the market. Additionally, Facebook has one of the most robust advertising platforms on the internet, and it is much cheaper than radio or television advertising. Therefore, if you are willing to pay to get your message about your product or service across, consider using Facebook ads.
Additionally, when launching, you need use social media to build a prospective buyer email list. Therefore, you should use a lead magnet like a free offering or some creative measure to get potential clients to sign up for your email list. Once you have their emails, you can easily reach them to build relationships or sell your product or service. To learn how to effectively create a list, you can get Ryan Deiss' book, "Invisible Selling Machine" or Anik Singal's, "Circle of Profit".
SELL SELL SELL
You don't have a business if you're not selling something right? Consequently, once you've launched your product, you need to ensure sales are occurring. You can start by selling to your email list that you will keep building overtime. Also, to enhance sales, make use of social media through Facebook, LinkedIn, Instagram, Google, YouTube ads amongst others. In addition, as trivial as it sounds, once online transactions are possible, you will need some sort of shopping cart and a means to accept payments from debit/credit cards holders or payal.
It is important to note that depending on the business idea everything that was previously discussed may not work exactly; nevertheless, no matter the entrepreneurial venture, you can use social media to start, grow, and build your brand.
Source: https://www.huffingtonpost.com/nelson-kimron-corion/starting-your-business-wi_b_9215306.html