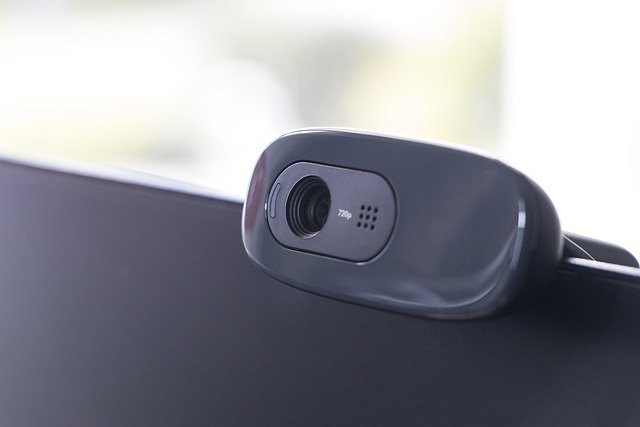 To make your video conferencing meetings more productive and rewarding for everyone, review the general video conferencing best practices, and learn how to improve the experience whether you are an onsite participant or a remote participant.
Video conferencing best practices
Follow these tips to ensure a more successful video conferencing meeting.
Prior to a meeting:
When using equipment or locations not regularly used, test your meeting connections in advance.
When possible, establish online video conferencing connections several minutes before the meeting start time.
Create a backup communication plan in case you have trouble connecting with remote participants. A backup plan can include asking onsite participants to connect to the meeting through their laptops, using a mobile or speakerphone, and/or collaborating through an online collaboration tool (e.g., Google docs).
During a meeting:
Have all participants share their video and audio. No lurkers.

Ensure all participants can see and hear all other participants, as appropriate.
Ensure conference room microphones are distributed appropriately to pick up all speakers.
Ensure location lighting does not limit a participant's visibility (e.g., avoid backlighting from windows or lamps).

Have participants mute their microphones if their location has excessive background noise or they will not be speaking.
Have a meeting facilitator — often, but not always, the person who called the meeting.
The facilitator is responsible for:
Providing an agenda to participants — ahead of the meeting is nice, but minimally at the start of the meeting — that includes an overview of topics to be covered and planned outcome;
Establishing the visual or verbal cues, such as raising a hand, to indicate when someone wants to actively contribute verbally to the meeting;
Engaging participants at all locations to ensure discussion understanding, and alignment;
Limiting "side conversations" and multitasking or ensure all participants are made aware of that content;
Make sure all participants have equal access to content by sharing all content within the video conferencing connection and using online tools (e.g., Google docs) whenever possible.
Tips to improve a video conferencing meeting if you are onsite
Follow these steps to connect an H.323 or SIP-based room system to a video conferencing meeting.
After you connect with the video conferencing software, you will see a splash screen and be prompted to enter your meeting ID.
Enter the meeting ID that is listed on your meeting invitation email.
The video conferencing software then connects your room system to the meeting.
See the following Zoom video for tips on setting up a room for video conferencing.
Tips to improve a video conferencing meeting if you are remote
If you participate remotely in a video conference, follow these instructions to ensure the best experience.
Try to connect via a wired Ethernet cable. This prevents WiFi dropouts and speed issues.
If connecting from a laptop, plug in the laptop wall power. Battery use can adversely affect video quality.
Test the connection before the call; this is strongly recommended.

If you use Zoom: Go to the Zoom site to test your audio connection or test your video connection.
If you use WebEx: Go to your WebEx Personal Room. Test your audio connection using the Audio pull-down menu. Test your video connection by viewing the screen in your Personal Room.

Ensure that you have a camera, microphone, and headphones or speakers available. Earbuds or headphones are preferable to avoid audio feedback and echo. Most modern laptops and all-in-one desktops have a headphone jack, microphone, and speakers built-in.
Be aware of your surroundings and how you appear visually.

Call from a quiet location with no background noise.
Close blinds on windows so that you are easier to see on the video.
Wear neutral, solid-colored clothing. Avoid black, white, or striped clothing.

Be aware of your behavior. Because you are in a video conference, people can see what you are doing at all times.
Follow all instructions in the video conferencing invitation and note important supplemental information, such as a backup phone number in case you are disconnected.
Source: https://uit.stanford.edu/videoconferencing/best-practices